Fairfax Divorce Lawyer
Knowledgeable Family Law Attorneys Guiding You Through the Divorce Process in Virginia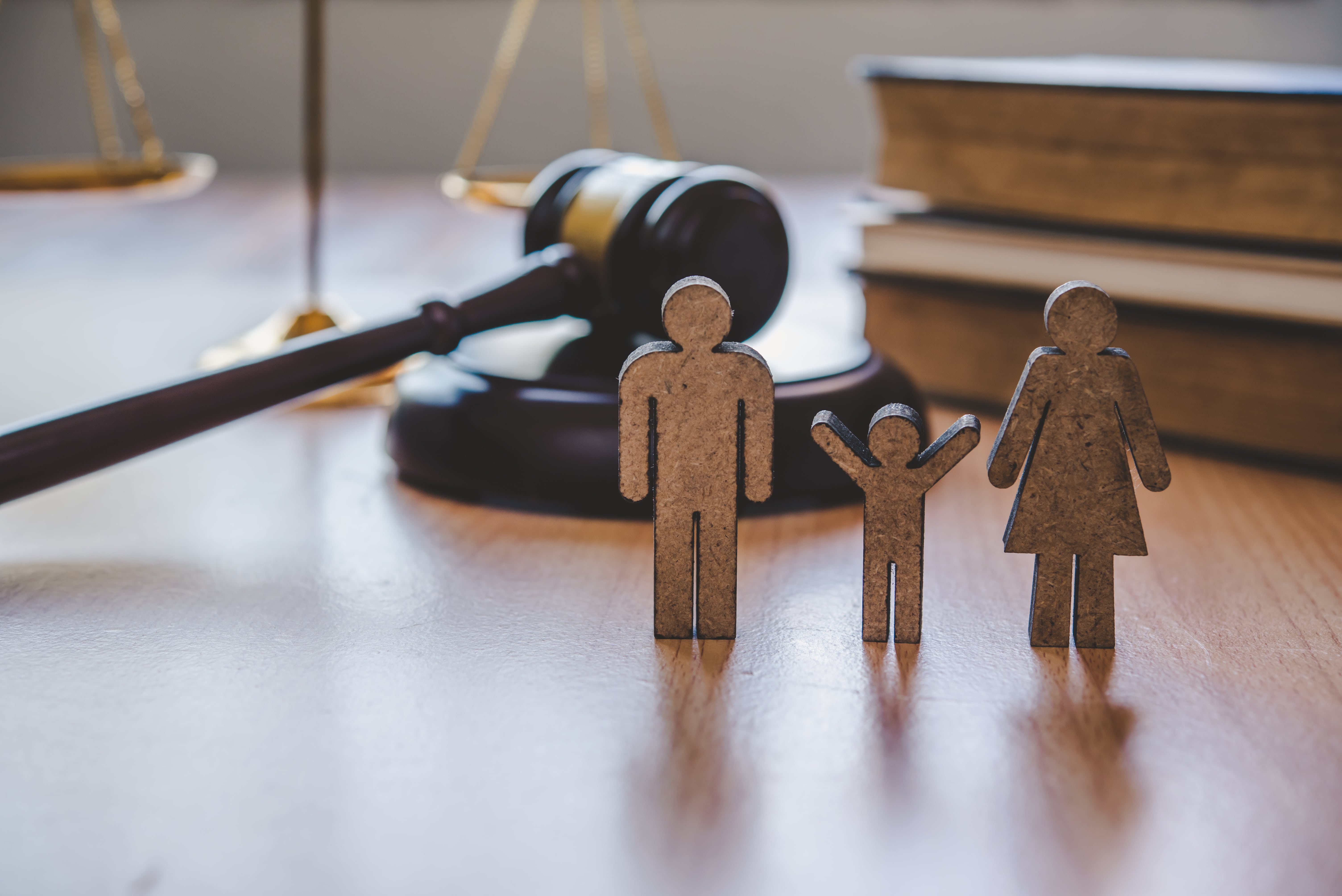 The Virginia divorce process depends on whether or not you and your spouse have any significant differences on major issues related to child custody, property division, debt division, child support, or spousal support.
The lawyers at Wexell Milman will help you navigate the often-complicated divorce process. Our divorce lawyers can help you define specific needs and goals, consider the issues, understand your rights, evaluate your options, and choose the course of action that will give you the best chance to achieve the results you want.
---
Are you getting divorced in Virginia? Contact our experienced Fairfax divorce attorneys online or by calling (703) 454-5448 to schedule a consultation today.
---
Trustworthy Legal Counsel Throughout the Entire Process of Divorce in Virginia
Whether you and your spouse agree in an uncontested divorce or disagree on one or more of your major divorce or other family law issues, our experience and knowledge of the Virginia divorce process and family law can benefit you. Contested or uncontested, you can expect resourceful, high-quality legal representation, excellent communication, accessibility, and responsiveness from us throughout the entire divorce process.
What Are the Grounds for Uncontested Divorce in Virginia?
Courts in the Commonwealth of Virginia cannot grant a divorce without a ground (i.e., the statutory basis) for the divorce. In Virginia, the ground for an uncontested divorce is being separated from your spouse for the requisite period.
If you and your spouse have no minor children and have a signed separation agreement resolving your financial issues, you may qualify for divorce after you have been separated for six months.
If you have minor children, the required separation period for an uncontested divorce, also referred to as a "no-fault divorce," is one year.
Requirements for VA Uncontested Divorce
Your uncontested divorce may be as simple as needing a basic marital settlement agreement, then filing for a divorce on the ground of a one-year or six-month separation. But oftentimes, the agreement you may need is more complex, requiring analysis of your real estate, investment accounts, retirement assets, and tax issues, in addition to child custody and support.
How Long Does Uncontested Divorce Take in Virginia?
When the issues are uncontested and the "grounds" requirement has been met, the entire Virginia divorce process may typically be completed in 30 to 90 days from the date the divorce complaint is filed. In fact, depending on your case, you may not be required to appear in court to finalize the divorce.
What is Contested Divorce in Virginia?
When differences exist regarding key issues, and initial attempts to reach a negotiated or mediated divorce solution have failed, your case is considered "contested" by the court and by counsel. The issues that can determine if a divorce is contested or not may include:
These contested divorce issues get resolved in one of two ways: Either you and your spouse enter into a written signed agreement settling all or some of these issues, or, a judge, after considering the evidence presented at the divorce trial, will resolve these issues pursuant to a written order of the court.
Grounds for Contested Divorce in VA
In Virginia contested divorce cases, the parties may proceed with the divorce on the basis of:
Being separated from their spouse for the requisite period; or
Fault-based ground such as:

Adultery
Desertion
Abandonment
Cruelty
What is the Contested Divorce Process in Virginia?
Once a contested divorce case is initiated in Virginia by the filing of a pleading called a "Complaint," your spouse will have three weeks from the date they are served with the Complaint to file an Answer or other written response.
The case then moves into the next major phase, called "discovery."
If your case involves a serious disagreement over issues such as child custody, visitation, child support, alimony, spousal support, or the division of marital assets and debts, we will work hard to achieve timely, cost-effective results outside of court, even as we actively prepare to aggressively represent you at trial in the event your case does not settle.
We have a wealth of experience in handling high-asset cases involving large marital estates, as well as cases involving more modest assets.
What is Discovery?
Discovery is the gathering of information from the other side before a trial. Discovery typically involves sending out, or answering, questions called "interrogatories;" taking oral depositions; and requesting or responding to requests for the production of documents. During this stage of the divorce process, the Fairfax divorce attorneys at Wexell Milman continue their efforts to achieve out-of-court solutions, while at the same time preparing for a trial.
What Happens in Divorce Trials?
In some jurisdictions, the litigation of issues takes place in one divorce trial. Other jurisdictions separate disputed issues into two trials, with the first trial reserved for the resolution of child custody and visitation issues. A trial involves the presentation of evidence, the making of arguments by the attorney for each party, and the judge's ruling after the consideration of the evidence and arguments. Contested divorces take longer to complete then uncontested divorces.
Call The Fairfax Divorce Lawyers from Wexell Milman to Discuss Your Case Now
Since 1981, the family law attorneys at Wexell Milman have been helping clients in Fairfax and the surrounding jurisdictions to end marriages fairly. Our practice is devoted exclusively to family law matters and includes representation in both uncontested and contested cases.
Divorce is not about failure. It can happen to anyone, and in fact, it happens in about 40% of all marriages in the United States. What matters now and what will have the greatest impact on your future from this point forward is how you end the marriage.
---
Schedule an initial consultation to begin discussing your case with our experienced divorce attorneys in Fairfax today. Call our firm at
(703) 454-5448

or

contact us online

.
---
To schedule an initial consultation, call our law offices in Fairfax, Virginia, at (703) 454-5448 or complete and submit the form on the right.
Daytime, early evening, and Saturday morning consultations are available by appointment.
Major credit cards are accepted.